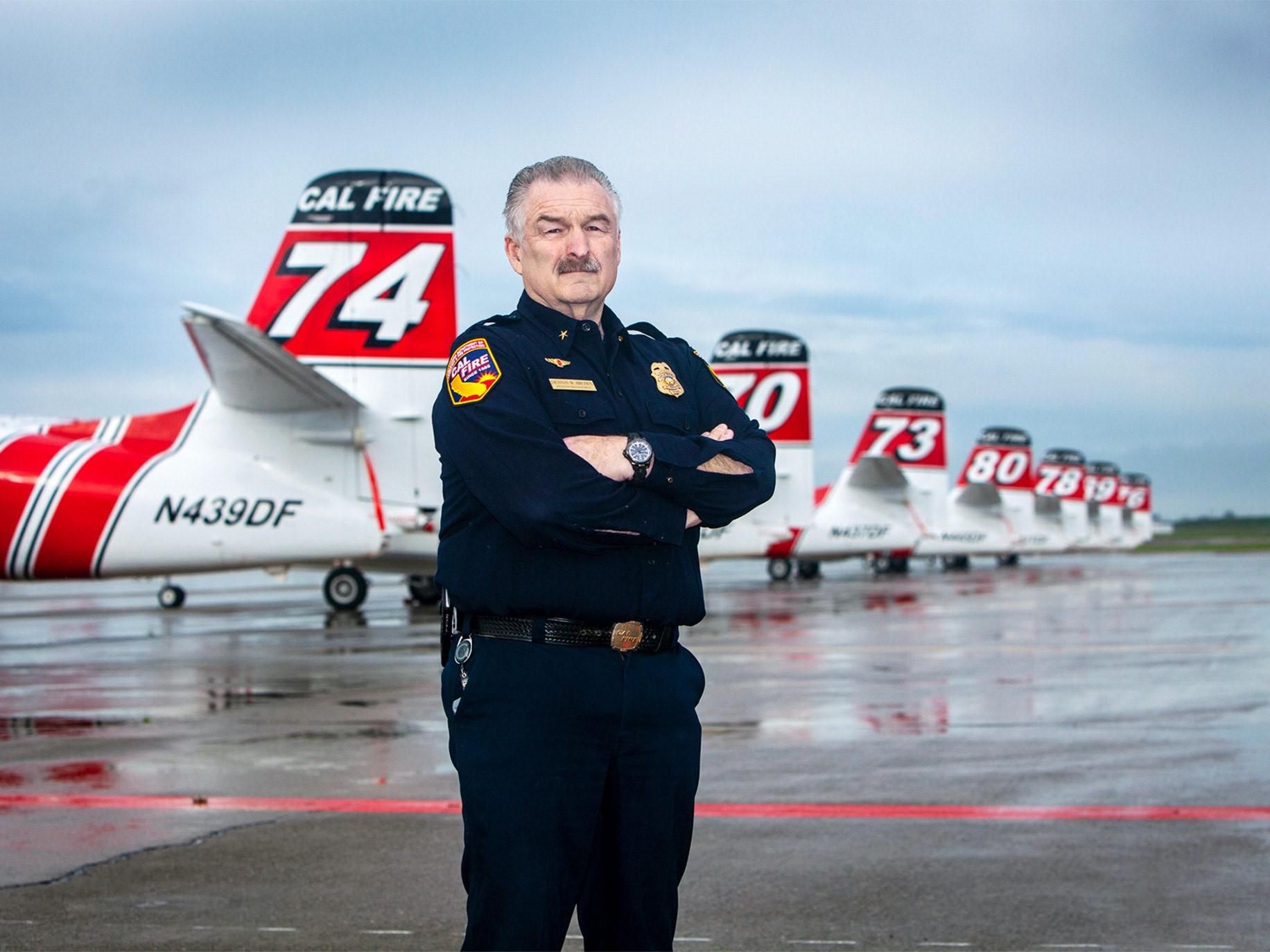 Dennis Brown
Senior Chief of Aviation
,
CAL FIRE
United States
Dennis has had a 45+-year career with both U. S. Forest Service and CAL FIRE beginning in 1971 as a firefighter on the Plumas National Forest. His career, while starting out in engines and hand crews, has predominately been in aviation. His aviation career began as a Smokejumper in Redding, California in 1973 and 1974, before transferring to the Klamath National Forest in 1979. Dennis became the Air Tactical Group Supervisor for the Klamath N.F. in 1981 and filled that role in an exclusive use Air Tactical platform for 23 years, later the Forest Aviation Officer as well in 1997. Dennis accepted the Region 5, Aviation Safety Managers position in September of 2001, and stayed in that position until his retirement after 38 years in September, 2009.
Dennis started his CAL FIRE career December 1, 2009 as the Aviation Safety Officer, later moving to the Fixed-wing Program Manager, and then Director of Flight Operations. Since January of 2019 he has been in the position of Senior Chief of Aviation. He manages the overall operations of a CAL FIRE fleet consisting of 23 Grumman S2-T airtankers, 15 Rockwell OV-10 Broncos, 12 UH1H Helicopters, 2 A200 King Airs, one Beech BE-58 Baron aircraft and the 1st of 12 S-70i Black Hawk helicopters. In addition, they are acquiring 7 C-130 Airtankers through the National Defense Authorization Act.
Dennis holds an Associate of Science Degree in Forestry, and is a commercial, multi-engine, instrument rated pilot, flying the Beech Baron, OV-10 Bronco, S2-T airtanker and King Air 200 for CAL FIRE.