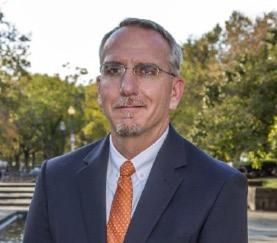 Jeffery Rupert
Director
,
Office of Wildland Fire, U.S. Department of the Interior
United States
Jeff Rupert is the Director of the U.S. Department of the Interior's Office of Wildland Fire. Jeff jointed the office of Wildland Fire in 2018. He has been with the Department of the Interior for over twenty years, beginning as a refuge biologist at the Lower Rio Grande Valley National Wildlife Refuge in Texas, along the U.S-Mexico border. In the Office of Wildland Fire, Jeff directs an office that allocates nearly on billion dollars to strategically reduce wildfire risk, rehabilitate burned landscapes, promote a better understanding of wildfire, and support firefighters by providing the tools and training they need to work safely and effectively. Jeff's recent focus includes processes to quantify, map, and reduce wildfire risk that benefit multiple stakeholders.
Before joining the Office of Wildland Fire, Jeff served as the Chief of the Division of Natural Resources and Conservation Planning for U.S. Fish and Wildlife Service. As the Division Chief, Jeff led a diverse program of work including Fire Management located at the National Interagency Fire Center in Boise, Idaho, and the Natural Resource Program Center in Fort Collins, Colorado, which supports planning and management of environmental quality, resources, and health of the National Refuge System.