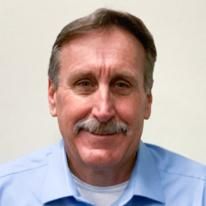 John Winder
Chief of Operations
,
Global SuperTanker Services, LLC
United States
John Winder is widely regarded in the global firefighting community as a leading expert on a range of disciplines, from airborne operations to ground-based firefighting tactics and beyond. Over the course of a distinguished 45-year career as a firefighter, including 38 years with CAL FIRE, Winder's leadership and innovative approach to modern firefighting techniques was evident in the many organizations he supported and led. As Assistant Deputy Director, Fire Protection, for CAL FIRE from 2011- 2013, Winder was responsible for statewide operations including all mobile equipment, Aviation Management and Tactical Air Operations. As Deputy Chief of Tactical Air Operations from 2010-2011, he oversaw the statewide air operations, aviation training and standardization of air attack and helicopter bases.
During his career with CAL FIRE, 31 of those as a chief officer, Winder held several leadership positions within the organization.
Previous to his CAL FIRE career, he also worked for the U.S. Forest Service for a number of years.
He has served on a number of state and national committee task forces related to aerial fire fighting His many roles and assignments include being appointed by the Governor of California to the state's Board of Fire Services.
Today, Winder serves as Chief of Operations for Global SuperTanker Services, LLC, a company operating the world's largest firefighting air tanker. In this capacity, reporting directly to the company's president, he provides oversight of all fire operations ensuring effective, safe and efficient operation of the company's tanker.
In the latter years of his career with CAL FIRE, Winder developed an innovative program utilizing National Guard personnel for wildland fire fighting, and led implementation of the program including all training and coordination required for the use of military assets in fire suppression actions. The story of John Winder's first quarter century as a firefighter is one of increasingly significant roles throughout southern California's world-renowned firefighting community. In locations including Poway, San Diego, Riverside and the Cleveland National Forest, Winder's leadership and supervisory roles with CAL FIRE were wide ranging…leading many to describe Winder today as "the firefighter's firefighter."