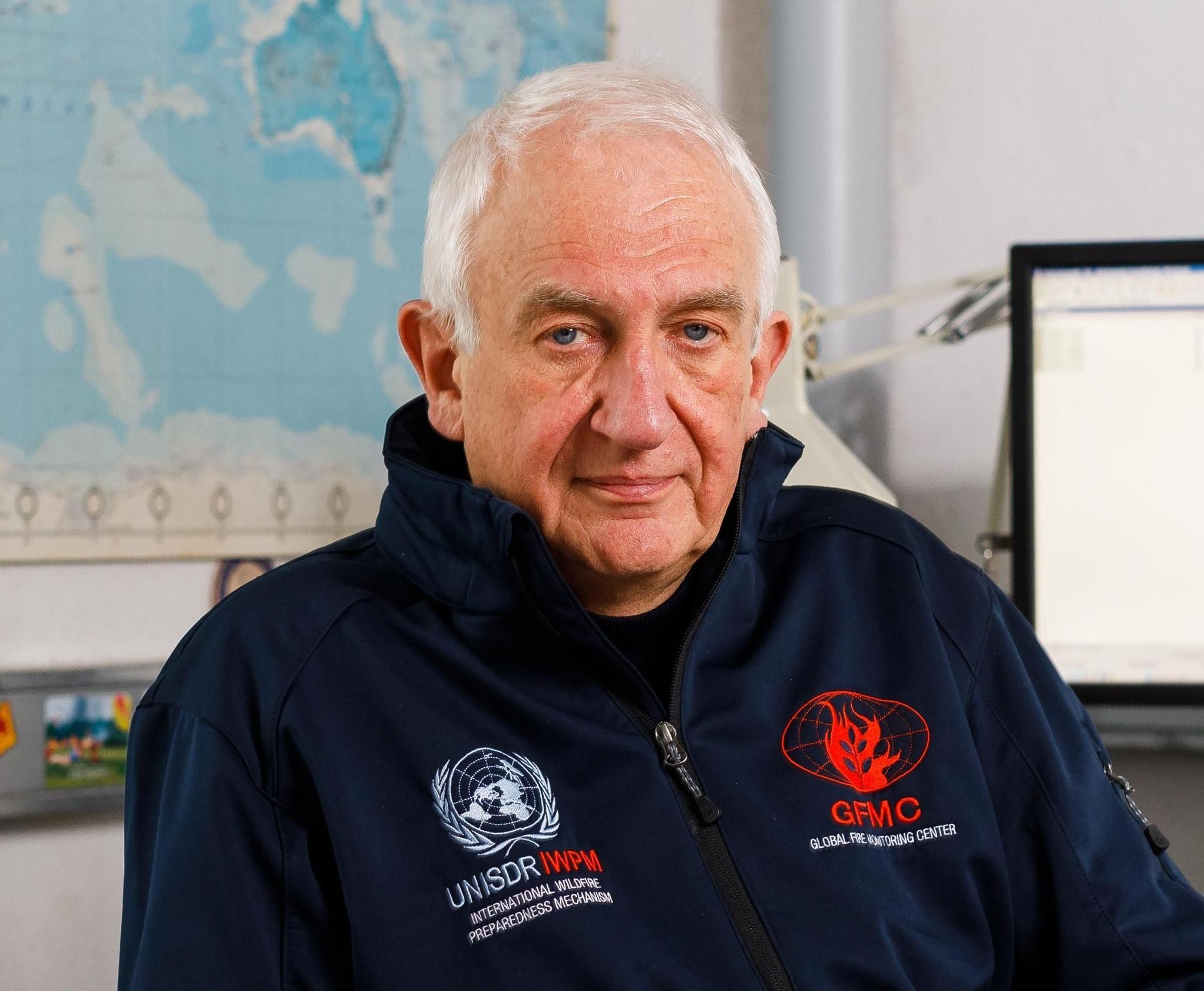 Professor Johann Goldammer
Director
,
Global Fire Monitoring Centre
Germany
Johann Georg Goldammer is Director of the Global Fire Monitoring Center (GFMC) and professor for landscape fire ecology and management at Freiburg University, Germany. The GFMC provides a global portal for landscape fire documentation, information and monitoring and is publicly accessible through the internet (https://gfmc.online/). The GFMC cooperates with the UN Office for Disaster Risk Reduction (UNDRR) through the Science and Technology Partnership, and – mandated by the former Interagency Task Force of the UN International Strategy for Disaster Reduction (UNISDR) – as coordinator the Global Wildland Fire Network and the Wildland Fire Advisory Group. As Secretariat of the International Wildfire Preparedness Mechanism (IWPM) the GFMC coordinates a Voluntary Commitment for the implementation of the Sendai Framework for Disaster Risk Reduction 2015-2030. The IWPM offers support to countries, directly or through assistance of international organizations, in the development, application, adoption or acculturation of national fire management policies and strategies and cross-boundary cooperation in fire management.
In Europe the GMFC is serving as a Specialised Euro-Mediterranean Centre under the European and Mediterranean Major Hazards Agreement. The Organization for Security and Cooperation in Europe (OSCE) has tasked the GFMC to implement of the Wildfire Disaster Risk Reduction agenda, based on a Ministerial Council Decision of 57 Participating States of 2014. For the response to wildfire emergencies the GFMC provides an emergency hotline and liaison capabilities to provide rapid assessment, decision support and follow-up under a cooperation agreement with UNOCHA's Emergency Services Branch.
The GFMC is acting as Secretariat of the International Fire Aviation Working Group (IFAWG) and has accompanied the Aerial Fire Fighting Conferences since the launching event in Greece in 2008.