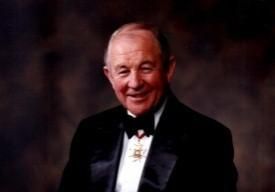 Rear Admiral Terry Loughran
Chairman
,
CB FRAeS, Royal Navy
United Kingdom
Terry Loughran served as a pilot in the Fleet Air Arm of the Royal Navy and commanded a variety of ships including the UK Task Group in the Arabian Gulf during the Iran –Iraq Tanker War. He flew in the old CVA (Cats & Traps) aircraft carrier HMS Ark Royal and commanded the present STOVL ship of the same name as UK Battle Group Commander in the Adriatic during the Bosnia campaign.
In his final appointment as Flag Officer Naval Aviation he was responsible for the maintenance and operation of the Sea Harrier and Helicopter forces and the training and welfare of their personnel. He is a Fellow of the Royal Aeronautical Society and has been closely involved with the Alliance designing the new large UK carriers, the CVF. Under the banner of his own company SABRAGE Enterprises, he acts as a Conference Chairman, Facilitator, Defence Consultant and After Dinner Speaker and is the resident chairman for Tangent Link.