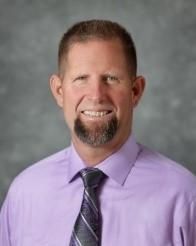 Dan Reese
President
,
Global SuperTanker Services, LLC
United States
Dan Reese is CEO of Global SuperTanker Services, a company operating the world's largest firefighting air tanker. Since taking over as CEO in 2018, his team of professionals have flown some of the world's most high-profile firefighting missions.
Reese is regarded as an authority on the use of air tankers in support of firefighter missions throughout the United States and across the globe. Over the course of a distinguished 32-year career in the fire service, Reese rose through ranks, starting in 1985 as a firefighter for Nevada Department of Forestry, ultimately being appointed Chief of Tactical Air Operations (TAO) for CAL FIRE prior to his retirement. As Chief of TAO, he had program responsibility for one of America's largest aerial firefighting forces.
In 2007 Reese led and coordinated the development of the Nation's first Very Large Air Tanker (VLAT) program for CAL FIRE. VLATs are now used year-round and deployed worldwide as needed. Upon retirement from his 25 years in CAL FIRE, which included his role as California State Military Program manager, Reese was awarded the California's Military Department's highest honor given to a civilian – the Legion of Merit Medal
Chief Reese was responsible for integration of Air Operation Branch Directors into the state-wide California Geographic Air Command Centers. He led development of the military operating plan and related training for California. He was also a primary architect of the State of California's Catastrophic Aviation Response Plan and Air Operations concept of operations.