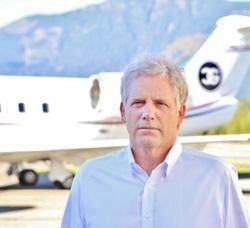 Wayne Coulson
President & CEO
,
Coulson Aviation
Canada
Wayne Coulson is the youngest son of Cliff Coulson who founded Coulson Forest Products Ltd. in 1960. Wayne began his career in 1978 in the Forestry and Wood Products business, before taking over the administrative side of the family business in late 1984.
Under Wayne's leadership as President and CEO, the Coulson Group has evolved into a provider of a wide range of management, support and technical services through eight operational companies. Over the last 55 years, the Coulson Group has consistently provided clients and customers with quality services and products, highly qualified technical staff and innovative support solutions.
In 2004, The Ernst & Young Award was awarded to Clifford J. Coulson and Wayne C. S. Coulson. The actual plaque reads: "In recognition of the people of Coulson Group of Companies for their dedication and teamwork in establishing a world-class, entrepreneurial company."
Since 2007 Wayne has been working alongside his two sons, steering the Coulson group into an exciting and innovative future.